We were recently given Maestro Classics- The Story of Swan Lake to review.... given Ryleigh's love of Ballet and my love of Music (Classical, among many other genres) ... I thought this was a good fit for us... and happily were were not disappointed.....

"The Story of Swan Lake, Tchaikovsky's greatest ballet score, is the tale of a prince who falls in love with a beautiful princess. The princess, however, has been turned into a swan by an evil magician, and only the prince's love can break the spell. This narrated version of the classic tale for children is sure to delight all who love ballet and enchanting storytelling.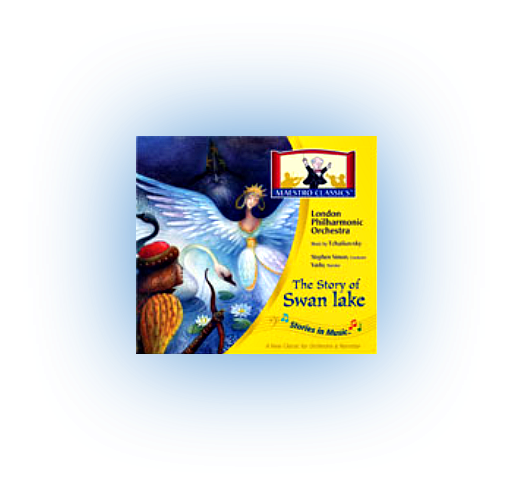 A 24-page activity book included with the CD contains a biography of Tchaikovsky, information on acoustic and electric guitars, sheet music and words for a sing-along song, explanation of major and minor keys, puzzles and more. MP3 download from Maestro Classics website includes a PDF of the activity booklet. "
Ryleigh had a great time listening to the story and dancing to the music.... we can't wait to check out more of these "classics"....
They currently offer 10 different titles to choose from including Peter and the Wolf, Mike Mulligan and His Steam Shovel, and Juanita the Spanish Lobster in English
or
Spanish.
The Cost of the CD is $16.98 and $9.98 for MP3 Download..... you can buy them from:
Maestro Classics
Another great thing about these CD's is that they come with so many educational activities!!! These are fantastic for introducing classical music into your child's routine...

*As a member of the TOS Crew review program I was given a free copy of this product to review
. The opinions I have expressed are my own. To see what other members of the Crew thought click below: