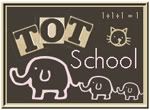 We were back on schedule this week. We had Music Class on Monday (
Musical Mondays
), the girls came over throughout the week to join in "tot school" and some baking, Art Class (
Friday Art Group
), Dance Class, a Birthday Party and Lots of fun in between!!
My Grandmother recently purchased some shelves to help me to organize...among other things...tot school... here Ryleigh is helping put the bins together. We are very excited about our new classroom...which should be ready...and by ready...I mean picture worthy...in the next couple of weeks!!!

Ryleigh at a Build A Bear Birthday Party for E. She loves her build- a- bear....named.....Bear. Bear is dressed in a shiny pink dance outfit .... of course!
Here the girls are making pumpkin muffins. I try and do at least one baking project a week during "tot school" time. Ryleigh and I do a lot of baking besides these projects, but I think she really enjoys baking with her friends as well...and I know the Mommies enjoy the outcome. Baking is such a good practice of pouring, transferring, listening and other skills at this age. When they get older, it will be great for math skills as well.
I decided to do an experiment with the girls...and since it is January...and soooo cold out...I thought we should do an ice experiment. After talking about how cold ice is, we put some ice cubes in both cold and hot water...to see which ones would melt first....
I love doing hand-print art.....so I tried to come up with a fun January/Winter Hand-print art project...and this is what I got....Hand-print snowflakes...not totally original...but I'm loving them none-the-less... First I had the girls make "snow" in the background...we did this by lightly (used loosely) sponging some white paint around the paper. Then we took hand-prints...and got Hand-Print snowflakes....
(look closely and let your mind wander....)
At our playgroup Christmas Party, Ryleigh got this fantastic alphabet floor puzzle...I'm not sure which one of us likes it more...it is very neat and there are crayons to color the back side of it. We also got a great number floor puzzle that is also a game...Perfect for Tot School....Thank you Dawn!
Some of the girls made Apple Turnovers ....I had them mix the apple (pie) part in plastic bags and then they shook them. The turnovers were a hit.
They also did a water transferring exercise...I added Blue Food Coloring to one cup of water and Red Food Coloring to the other...they liked making purple.
For Art Group the kids painted with frozen paint ice cubes...such a neat project. They also made snowmen- made up of white paint, salt and glue. Then Michelle had them glue misc. snowmen objects on.
Braeden...wedged...er stuffed....er sitting in Juliette's swing during Art.... his is slightly roomier...I think he was un-amused...
Check out what others are doing for Tot School at
1+1+1=1.